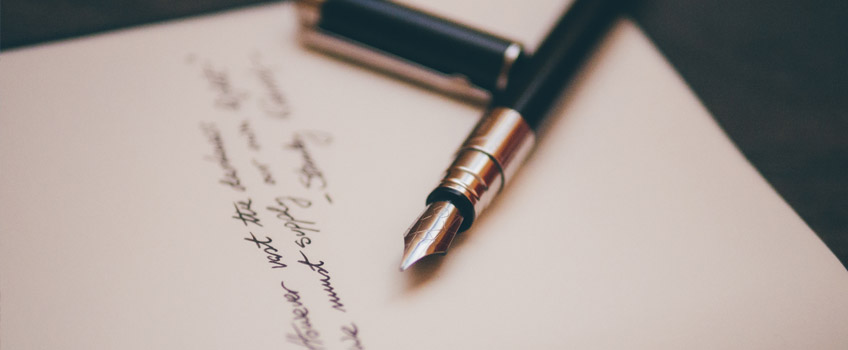 Will Writing And Lasting Powers Of Attorney
Two of the best legal steps people can take to help them and their loved ones get protection and peace of mind are to make their Will and to appoint Attorneys.
Attorneys can represent and help us when we are alive if we cannot do so for ourselves, and Wills say what we want to happen when we pass on.
Lasting Powers Of Attorney
Attorneys are our chosen representatives who can take over our financial affairs or health decisions for us if we fall ill or suffer an accident and cannot do this for ourselves. The Lasting Power of Attorney ('LPA') is a legal document which gives authority to another person (or people) to make decisions and carry out actions on our behalf.
Completing the LPA forms correctly and then having them registered can be quite complex, but we can help and take care of that for you.
Anyone aged 18 or over can appoint Attorneys using an LPA so long as they have mental capacity and understanding. Part of the service that we provide is that we can provide the Certificate required confirming that you have.
What if I Don't have a Lasting Powers of Attorney? (LPA?)
If a person loses their mental capacity or cannot act for themselves due to injury or illness and they haven't appointed Attorneys using an LPA, then an application will need to be made to the Court of Protection to appoint a Deputy. Deputyship Applications cost considerably more than making LPAs in the first place, and can take many months to be resolved. In that time it is very difficult for loved ones to be able to help the sick or injured person, as their bank accounts are usually frozen and authorities and institutions may simply not listen to them, as they do not have legal authority to act on behalf of the sick or injured person. This can be a very frustrating and expensive experience for all involved.
There is a better way though! Once LPAs are set up and registered, if the Donor should suddenly fall ill or suffer a debilitating accident, the Attorneys can help them immediately. No fuss, no delays, no additional expense. We all like to feel that we have protection and a back-up plan and for this reason, putting LPAs in place can be very reassuring and comforting in case something bad happens to us.
LPAs are therefore a good precaution for everyone with mental capacity and aged 18 or over to take, but especially so for people who:
are 40 years of age or over. (Our health or safety is never guaranteed at any age, but sadly some health issues become more likely as we go through life.)
have already suffered ill health such as heart issues, stroke, cancer, diabetes, high blood pressure, high cholesterol etc.
have been diagnosed with a possibly degenerative medical condition such as Multiple Sclerosis, Dementia, Parkinson's Disease, COPD or Emphysema etc.
If someone has been diagnosed with a degenerative mental condition it is imperative that they act quickly to put LPAs in place. If they were unfortunate enough to lose their mental capacity and understanding before doing so it would sadly be too late.
Once a person has appointed their Attorneys using LPAs and the LPAs have been registered at the Office of the Public Guardian, then the Attorneys are basically on standby. They do not need to do anything until they are called upon, but they are appointed and authorised to act should they be required.
Your Attorneys can be your trusted family members, friends or professionals. There are certain rules on who can be your Attorney and we can explain these to you.
At Bakers Solicitors we can take care of all the legal stages of setting up LPAs for you. We can advise you on both types of LPA (Financial Decisions and Health and Care Decisions), complete the forms for you, provide the Certificate required, supervising the signing and witnessing of the documents and finally we can take care of the registration process with the Office of the Public Guardian. We therefore offer a complete service so you can relax and know that you are getting it done in safe hands.
For more information contact Simon, our Estate Planning Manager, on (01252) 744637 or email now to simon.speed@bakerssolicitors.com.
Will Writing Service
If you want to have a big say in what happens to your children and with your money and other assets when you die, then you need to make a Will!
Once you have made a Will you can relax and get on with your life, safe in the knowledge that you have set out exactly what you want to happen with your young loved ones as well as your hard earned money, property and assets.
And now the scary part –what can happen if you DON'T make a Will :-
the Government has already chosen who would get your money and assets (under the rules of Intestacy), and these people may not be who you want to benefit from your estate, or in the wrong proportions
If you have children under 18 years of age, there may be more chance of them having to go into Care as you have not appointed Legal Guardians for them in your Will
If you have a partner, even if you have been together for many years, they may receive nothing when you pass away. There is no such thing as a Common Law Spouse!
Any Step-Children you have may not benefit at all if you do not have a Will, even if you wanted them to
There is a higher likelihood of disputes arising if you have not made a Will
Dealing with the practicalities and legal issues after you die will be more difficult, stressful and probably more costly if you have not made a Will
You will go through life WITHOUT the PEACE OF MIND of knowing you have arranged your affairs by making a Will.
How Bakers Solicitors Can Help You
We offer you a complete and friendly Will Writing service. If possible this can be done from the comfort of your own home.
We listen to you and ascertain your wishes and concerns and advise you on your options during the Will Writing process. We then draft your Will checking always that it is accurate and appropriate for your needs and wishes. No two Wills are exactly the same and your Will shall be tailored for you and what you want.
We ensure that your Will is correctly signed and witnessed. We offer a safe and secure Will storage facility too.
Making your Will with Bakers Solicitors is easy, convenient, fast and rewarding. Don't put it off any longer. Call now on (01252) 744637 and speak to Simon, our Estate Planning Manager, or email simon.speed@bakerssolicitors.com.