Davina Arnold
Legal Executive
Davina joined Bakers Solicitors as a secretary in 2000 and started case handling in 2001 whilst simultaneously studying with the Institute of Legal Executives (ILEX). She became a member of ILEX in 2006 and a Fellow in 2008.
Davina works in our Aldershot office dealing with a variety of personal injury claims including road traffic accidents, employers, public and occupier's liability claims.
In her spare time Davina enjoys reading and cooking.
Areas of Practice
Personal Injury Law
Road Traffic Accidents
Employers
Public And Occupier's Liability Claims
Professional Associations and Memberships
Institute of Legal Executives, Member, 2006 - Present
Institute of Legal Executives, Fellow, 2008 - Present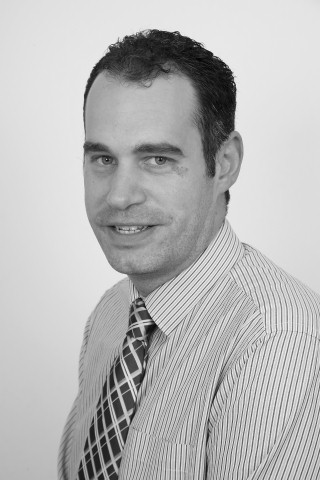 James Barrow
Senior Solicitor
James qualified as a Solicitor in 2011 after working as a Litigation paralegal for 6 years in a London Law Firm.
James joined Bakers Solicitors in May 2012 and specialises in personal injury claim including RTA, accidents at work, public and occupiers liability claims. James also has experience in package holiday and airplane injuries.
In his spare time James enjoys playing football, reading and catching up with friends.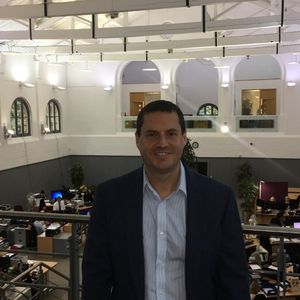 Keith Bishop
Operations Manager
Keith joined Bakers Solicitors in 2006 and has over 20 years experience working within the personal injury industry. A former regional claims manager for a leading composite insurance company, Keith has considerable knowledge of Employers, Public and Motor liability claims. Keith moved into claimant litigation in 1998.
Keith brings his wealth of experience to his position as Director of Operations at Bakers.
All this activity leaves little time for spare time activities but he is known to be a keen football supporter.
Areas of Practice
Personal Injury Law
Employers
Public And Motor Liability Claims
Claimant Litigation
Ross Carr
Solicitor & Practice Manager
Ross joined Bakers in 2012 having spent 11 years plying his trade as a personal injury solicitor in the north east. With a background of mixed personal injury work ranging from highway trips & slips to industrial disease Ross has a broad range of experience, gained at a prominent north east trade union firm.
Ross' passion for technology and efficiency has come to the fore in recent years and has seen him move away from case handling to concentrate on IT and in particular the development of legal case management software to bring efficiencies to the personal injury claim process.
Initially concentrating on Bakers' legal case management software Ross has moved on to manage all aspects of IT and has more recently began dealing with all aspects of practice management.
Hailing from the north east Ross diligently follows Sunderland Football Club and enjoys the challenge of the Hampshire golf courses.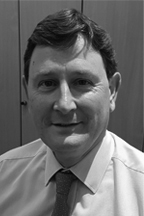 Nick Elkins
Litigation Executive
Nick started his legal career in 1976. As a Senior Litigator with over 40 years experience of handling both High Court and County Court personal injury claims, he is passionate about protecting the rights of injured people, and fighting for proper compensation and appropriate treatment and rehabilitation on their behalf.
Having worked for a number of prominent firms in the past, Nick joined Bakers in January 2017 and brings his wealth of expertise to the firm.
Nick's vast expertise includes workplace accident claims, accidents occurring in factories, involving manual handling, and defective machinery, office slips and trips as well as occupational deafness and hand/arm vibration syndrome claims. Supermarket slips and trips, holiday claims and defective product claims. Claims arising from Road Traffic Accidents. He has successfully negotiated large settlements for clients who have suffered serious injury.
Outside of the office, Nick likes to go walking and swimming. He also enjoys watching football and is an avid Chelsea supporter.
Areas of Practice
Personal Injury Law
Employers Liability
Public and Occupier's Liability
Road Traffic Accidents
Claimant Litigation
Philip James
Legal Executive
Philip (Phil) began his legal career as an Outdoor Clerk with Fancy & Jackson, which involved appearing before the Royal Courts of Justice, drawing up Orders and Writs. He also defended Insurance companies against personal injury claims.
In 1998 Phil moved into claimant law, representing victims of personal injury, which gives him valuable insight having worked on both sides of the fence. Phil became a Fellow of the Institute of Legal Executives in 2009.
Having joined Bakers in April 2017, Phil deals with all types of personal injury work at all values, including road traffic accidents, accidents at work, NFCI claims for military personnel, holiday claims, defective products, slip/trip and public liability claims. Phil's 25 years experience and knowledge ensure his client's are in good hands.
Away from the office, Phil enjoys sports, including playing squash, cycling, skiing and swimming. DIY under duress and improving his negotiation skills with a 2 & 4 year old.
Hannah Loveridge
Litigation Assistant
Hannah joined Bakers in August 2018 after working in the personal injury sector for 3 years. Prior to this, Hannah spent time working within the debt recovery field as a legal advisor for 4 years. She comes to Bakers having completed her Law Degree in 2010 and the BPTC in 2011 were she was called to the Bar Lincolns Inn.
Hannah has a varied caseload at Bakers. She deals with public liability, employer's liability and road traffic accidents from their early stages until liability decisions are made. Hannah also deals with Criminal Injury Compensation Cases from inception to conclusion along with managing a case load of miss-sold mortgage claims also from inception to conclusion.
In addition to the above Hannah is often used as Court advocate.
In her spare time, Hannah teaches Taekwondo where she is a National Coach and referee.
Charlotte Whymark
Litigation Executive
Charlotte (Charlie) joined Bakers Solicitors in 2010 and has over 10 years experience working within the personal injury industry. Charlotte deals with Public, Employment and Motor liability cases from receipt of the claim until settlement.
In her spare time, Charlotte enjoys spending time with her young family, and playing sports.
Stella Makunje
Litigation Executive
Stella Joined Bakers Solicitors in 2013. Working as a paralegal, she deals with the initial stages of all types of Personal Injury Claims, including accidents at work and public liability claims.
In her spare time, she enjoys listening to music and spending time with family and friends.
Gemma Newman
Litigation Executive
Gemma joined Bakers in 2007 and has over 10 years experience in the personal injury field dealing with multi-track and portal claims from inception to settlement.
In her spare time, Gemma enjoys motorcycling, running and travelling.
Eugene O'Sullivan
Litigation Assistant
Eugene obtained a LLB Law Degree from the University of Kent prior to joining Bakers Solicitors.
Eugene works as a paralegal and litigation assistant, overseeing different types of claim through their initial stages and aiding the senior litigation team with tasks when required. He aims to begin his Legal Practice Course and to qualify as a solicitor in the near future.
In his spare time, Eugene enjoys following the boxing and F1 motorsport, reading, and spending time with friends and family.
Rebecca Seymour
Solicitor
Rebecca completed her LLB Law Degree and Legal Practice Course prior to joining Bakers Solicitors in 2016.
Rebecca works as a solicitor, dealing with all types of claims in their initial stages. She qualified as a solicitor on 01/03/2019.
In her spare time, Rebecca enjoys walking her dog and spending time with friends & family.