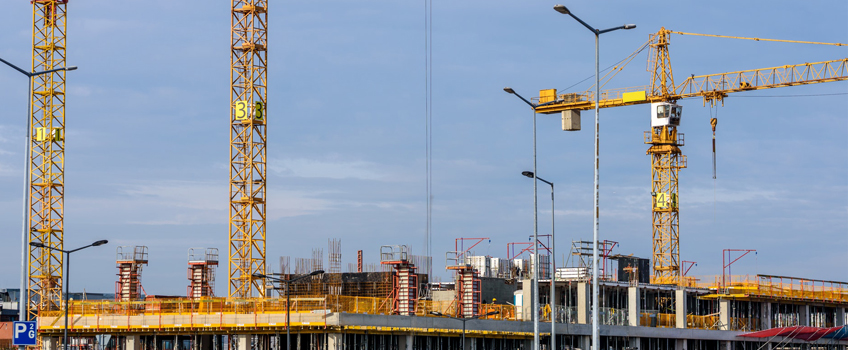 Accident at Work Compensation Solicitors
Workplace accidents are common, but injured workers are often reluctant to seek compensation because they fear for their job. At Bakers Solicitors we understand the difficulties you might encounter when considering making an accident at work compensation claim against your employer. You may feel pressured not to make a claim; you may even fear losing your job.
If you have been injured at work, you should not be concerned because your employers are not allowed to treat you unfairly or to terminate your employment contract because of a claim made against the company. Employers are insured for all financial losses and therefore the claim will therefore be against the your employer's insurance company, not your employer directly. Our expert team of accident at work solicitors will provide you with expert advice and the confidence and support you need to pursue the compensation you deserve.
We Are Workplace Injury Lawyers Serving Customers Nationally
There are many different types of accidents that can occur at work. Many people sustain injuries in an office environment where the risk of injury may not be so obvious. Some of the  cases we handle involve:
Dangerous machinery
Defective safety equipment
Disease, deafness and long-term injuries
Work-related upper limb injuries
Defective equipment
Why Should I Claim For Accident At Work Compensation?
Remember, entitlement to compensation is available to put you in the position you would have been in if the accident had not happened. You should not have to suffer financial loss and pain and go without reimbursement and compensation. It's not fair. If you have a workplace injury and are considering making a claim, think about the following:
Your employer has a duty to protect you and to make sure the job you carry out is safe.
Employers are required by law to have adequate accident insurance cover and the cost of your claim will be met by the insurer, not your employer directly.
Even apparently minor accidents at work can have a significant impact on your finances and everyday life.
Compensation will reimburse you for any financial loss, including lost earnings. It will also help you meet the cost of any medical treatment you need to help you recover from your injury as quickly as possible.
Workplaces must follow strict health and safety regulations. If you have been injured on the job it is likely that these rules have not been followed by your employer.
We will aim to rehabilitate you back into the workplace as soon as medically possible so as to limit your financial losses.
We represent personal injury clients on a no-win, no-fee basis. If you do not recover damages, you will not be charged.
For additional information please visit: How to make a claim when you have had an accident at work.
Call Bakers Solicitors now, on FREEPHONE 0800 731 7284 for FREE impartial advice as to whether you have a claim.
Frequently Asked Questions
If you have suffered an accident at work then ring is now on 0800 731 7284 and we will take all the necessary information from you and talk you through the steps in how to progress your case.
If you have suffered an accident at work and you're very likely to be entitled to compensation for the personal injury you have suffered. This is because the law imposes strict duties upon employers to make sure that their employees are safe in the course of their employment.
You definitely will not have to quit your job to claim compensation from an accident you've suffered at work. Employers are not allowed to treat you unfairly or to terminate your employment contract because of a claim made against the company and further your employer will be fully insured for any financial losses. The claim will therefore be dealt with by your employer's insurance company not your employer directly.
Yes if you had been injured by a colleague at work your employer is likely to be liable. This is because employers are responsible for the action of their employee. This is called "vicarious liability". So you able to claim against your employer directly.
If you have suffered an injury at work which means you are no longer able to work then you are entitled to claim for your full lost wages from the moment you were unable to work to the point you were able to work again. In the event that you are unable to work again at all, then you'll be entitled to claim for your full wages up until retirement age.
You will receive payment in accordance with your employment contract. You will need to look at your employment contract to see what pay you're entitled to whilst you were off sick. We are able to do this for you if required. It is often the case that your employer will provide full pay or half pay for a certain period and thereafter you would be entitled to receive statutory sick pay which is currently £92.05 per week for 28 weeks.
You would call us on 0800 731 7284 and we would take full details from you regarding your accident, the injury suffered and all the relevant personal information regarding you and your employer. We will then contact your employer with a standard claim form which they would pass to their insurance company. After that the insurance company has a specified period of 30 days to investigate your claim and provide their decision on whether they accept that they are responsible or not. The next steps are usually a medical report and the completion of a schedule of your losses and thereafter negotiation of your appropriate settlement figure.
You have three years from the date of your accident to issue Court proceedings, so you will need to have made the claim within that period but the sooner the claim is made the better.