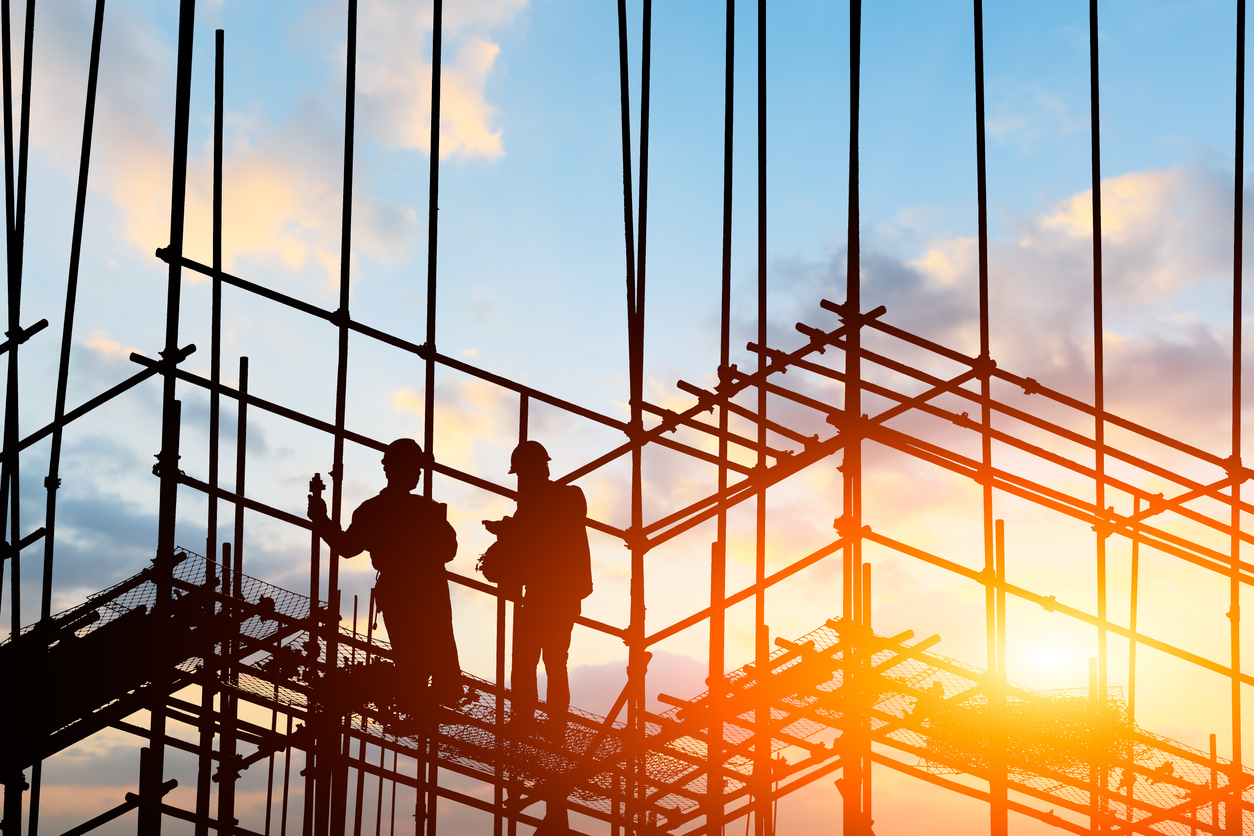 Scaffolding Accident Claims & Injuries
Have you been injured through a scaffolding accident? Whether you have been injured whilst using scaffolding at work, or falling objects from above?
Scaffolding work carries a very high risk of injury and there are strict legal regulations that must be followed by those responsible for the scaffolding. If fault can be shown in how the scaffolding was constructed, dismantled, whilst it was in use, or even if there was a design fault with the structure, and this resulted in causing you an injury, then you could be entitled to make a claim against those responsible.  
If you work with scaffolding, your employer owes you a duty of care to ensure your safety and this includes making sure you have received the correct training and that you are provided with the appropriate protective workwear. If your employer has failed to provide these to you, and an accident results from that breach of duty, then you could be entitled to make a claim against your employer.
We can also provide expert advice and guidance to members of the public who have been inured by faulty scaffolding structures or from falling objects.
Specialist Scaffolding Accident Solicitors
If you have been injured in a scaffolding accident, Bakers Solicitors offers specialist personal injury advice, we will assess your case and provide guidance on whether or not you are eligible to make a claim for compensation.
Our personal injury and workplace lawyers can help employees, contractors and members of the public, who have been injured in scaffolding accidents due to:
Falling objects
A fall from a height
Collapsing scaffolding structures
Failure of an employer to provide appropriate training or protective equipment
The most common type of scaffolding accidents in the scaffolding industry are falls from height and falling objects. Falls from heights are particularly serious because of the severe injuries that often occur as a result. Occasionally serious injuries are sustained, including spinal injuries; or head and brain injuries, and in some tragic cases, can result in fatal accidents.
Find out more about our 'Accidents at Work' services or Contact Our Personal Injury Firm To Learn More.
At Bakers Solicitors we pride ourselves on the highest level of client care, and we are extremely sensitive to the anxieties experienced by people who are suffering from scaffolding accidents. Legal advice is provided in a supportive environment, and a dedicated personal injury solicitor will take care of all aspects of your case. To find out how Bakers Solicitors could help with your scaffolding accident claim, call us on 0800 731 7284 or contact us online to set up a free initial consultation.
For additional information please visit: How to make a claim when you have had an accident at work.
Contact Our Personal Injury Firm To Learn More
If you have had an accident at work or have tripped or slipped in your place of work, and require expert help, then please do not hesitate to contact us of FREEPHONE 0800 731 7284 for FREE advice as to whether you have a claim.